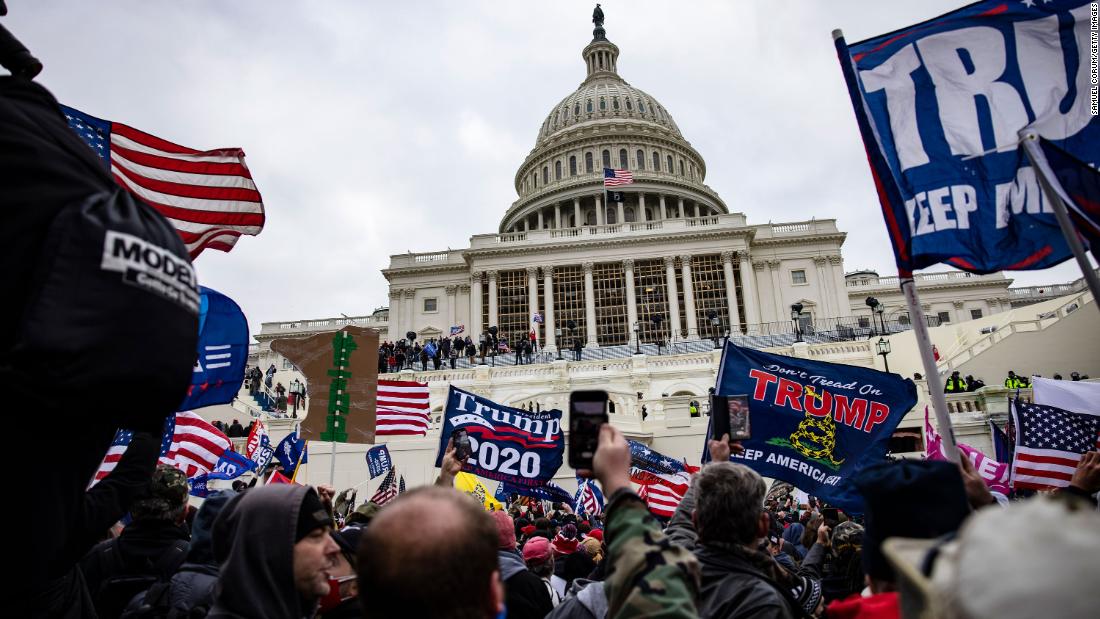 On January 13, 2021, a week after the US Capitol was taken over by a mob of pro-Trump insurrectionists last January 6 in a bid to halt the counting of Electoral College votes, a bipartisan majority of the House of Representatives voted to charge then-incumbent President Donald Trump with an article of impeachment for 'incitement of insurrection'.
Trump became the only US President to be impeached twice over his efforts to overturn the 2020 election results and "inciting violence against the government of the United States" after he spoke before a crowd that stormed the Capitol during a Joint Session of Congress to count the Electoral College votes.
If convicted, Trump was called to be removed from office – with the remaining few days in office back then – and disqualified from ever holding public office again. Since the Impeachment trial happened after Trump went out of office, it was then geared towards convicting him for his actions of overturning the elections and inciting the January 6 riot, and ultimately aimed at disqualifying him from ever holding public office.
Only a month after, on February 13, Trump was eventually acquitted by the US Senate after failing to acquire the required ⅔ majority for conviction despite a bipartisan majority of 57 senators voting to convict and 43 senators voting to acquit. Seven (7) Republican Senators joined Democratic Senators in convicting Trump despite 10 votes short for conviction. A handful of Republican Senators voted to acquit Trump citing that the trial was unconstitutional because Trump isn't in office anymore.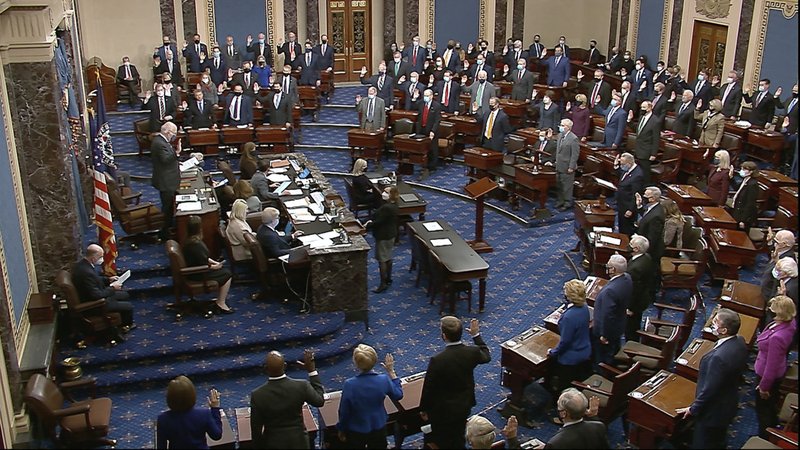 With Trump's acquittal, he will continue to enjoy all the privileges for a former president and may also run for office again – a lifetime of privileges that could've been stripped off from him if he were convicted.
Although, despite this acquittal, Trump is still facing legal consequences for his involvement in the January 6 riot.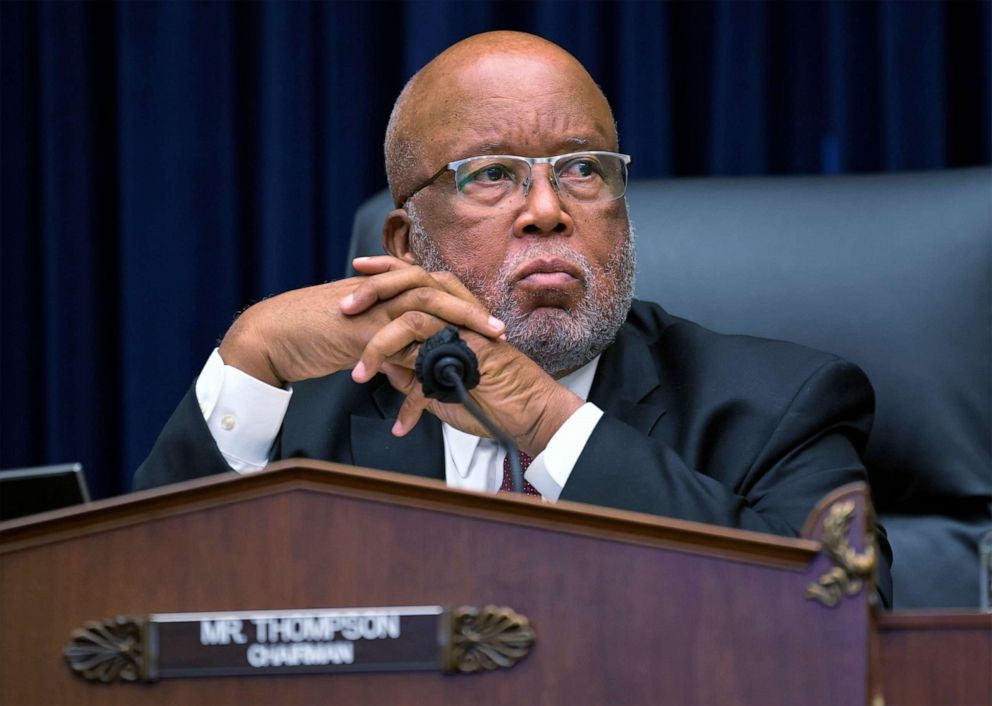 The lawsuit was filed by the Democratic chairman of the House Homeland Security Committee Rep. Bennie Thompson in his personal capacity. It also cited a post-Civil War law that was designed against actions that prevent Congress from carrying out its duties which include the violence and intimidation made by the Ku Klux Klan against members of Congress.
"Jan. 6 was one of the most shameful days in our country's history, and it was instigated by the president himself," Rep. Thompson said. "His gleeful support of violent white supremacists led to a breach of the Capitol that put my life, and that of my colleagues, in grave danger."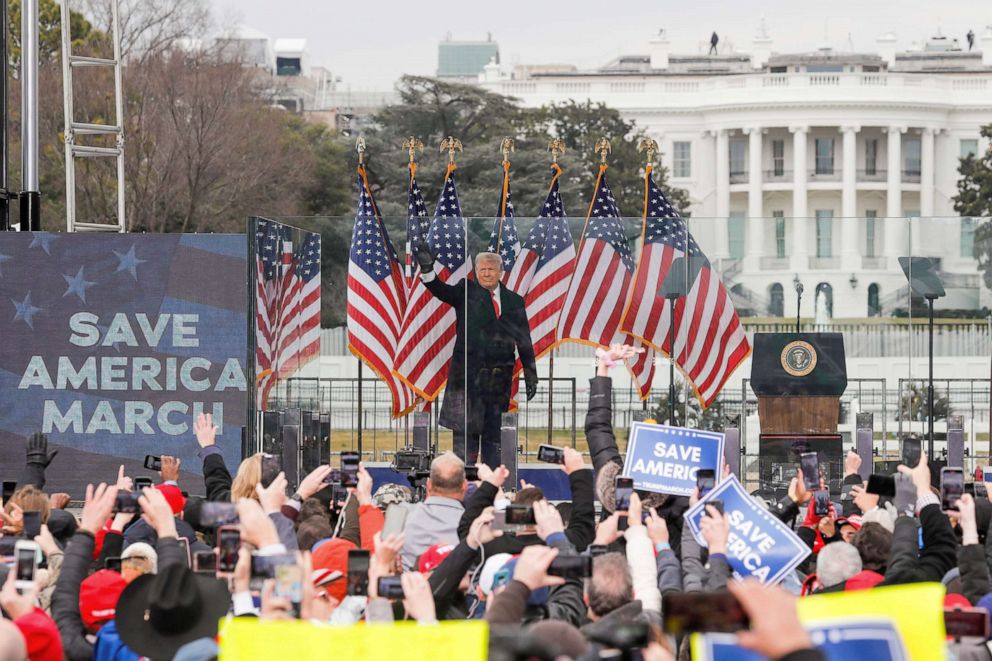 Former President Trumpalso does not escape the ongoing $1.3-billion lawsuit against his personal lawyer Rudy Giuliani filed by Dominion Voting Systems over Giuliani's efforts to sow "disinformation to purposefully mislead voters" which has potentially caused "irreparable harm" to the company.
The $1.3-billion lawsuit is a response to Trump and his team's months-long disinformation campaigns against the integrity of the US elections including Trump's "Big Lie" that the election was stolen against him and that Dominion manipulated data in favor of a Biden win.
When asked if Pres. Trump will be included in the lawsuit, Dominion legal counsel replied that "[Dominion is] not ruling everyone out."
The ongoing lawsuit is among the legal consequences that the former president may face after his impeachment acquittal and after his futile campaigns to sow misinformation and overturn the results of the 2020 Presidential Elections.