The White House has recently experienced an outbreak of coronavirus cases after multiple advisers, staff, and even the President Trump and the First Lady themselves testing positive for the virus.
Background of events
Last September 26, President Trump held a super spreader event at the White House Rose Garden for the nomination of Judge Amy Coney Barrett to replace the seat of the late Supreme Court Judge Ruth Bader Ginsburg.
On Sept. 29, the first US Presidential Debate between President Trump, and Former Vice president and Democratic candidate Joe Biden was held in Cleveland.
On October 1, Hope Hicks, a close adviser to Donald Trump, tested positive for Coronavirus. Hicks, was last seen with Trump, and other advisers Marine One, the president's helicopter, on the 30th of September, where they flew to Joint Base Andrews. Hicks also travelled with the president on the debate in Cleveland.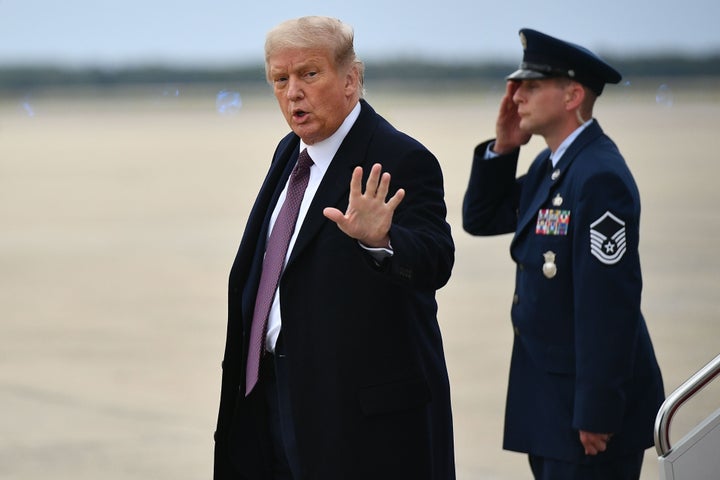 Trump continued with his high-dollar fundraiser on Oct. 01 in his New Jersey golf club even if he knew that Hicks was positive for the virus. White House Pres Secretary Kayleigh McEnany defended the fundraiser that the White House Operations determined it was safe to move forward.
The following day, Trump, in an interview, speculated that Hicks contracted the virus from police officers and military members. Hours later, the president and the first lady announced that they both tested positive for COVID-19 and will perform self-quarantine measures.
After Trump announced his test results, Vice President Mike Pence, Democratic presidential candidate Joe Biden, and Democratic vice presidential candidate Kamala Harris announced that they would perform self-quarantine measures, but they all tested negative later on, including their spouses.
New Jersey Governor Phil Murphy wished the president a speedy recovery, asked the even's attendees to self-quarantine, and also ordered contract tracing procedures after the announcement of President Trump, who came in contact with 100 people, 30-50 of which had close contact with the president during the fundraiser, with donors "freaking out" with Trump's diagnosis.
Other White House officials who tested positive for COVID-19, many of whom are attendees of Judge Barrett's nomination, include:
Republican National Committee Chairwoman Ronna McDaniel, Sept. 30
Senator Mike Lee (R-UT), Oct. 01
University of Notre Dame President Rev. John I. Jenkins, Oct. 02
Senator Thom Tillis (R-NC), Oct. 02
Former Trump Campaign Manager and White House Advisor Kellyanne Conway, Oct. 02
Trump Campaign Manager Bill Stepien, Oct. 02
Three White House correspondents and one WH staff member, Oct. 02
Former New Jersey Governor Chris Christie, Oct. 02