Philippine politics is always messy, and 2021 is no exception. But as the 2022 elections is fast approaching, the political drama has escalated to a whole new level, spearheaded by the president and his allies. The substitution brouhaha that unfolded in October and November renewed calls to overhaul our lax election laws. Unexpected team-ups and undeclared rivals were produced during that fateful week when politicians filed their candidacies in the hopes of being elected by a disenchanted electorate still reeling from the effects of the Covid-19 pandemic.
Speaking of Covid-19, while the disease is still top of the news – with different kinds of lockdowns experimented this year, only to go granular and utilize an alert level system – political topics are wrestling for airtime, dominating social media comment sections, family reunions and the national conversation.
Politixxx Today chose ten significant political moments this 2021, ranging from the good to the bad to the ugly. Since people's memory spans are generally short, we hope to recall these moments that not only shocked and energized the political world but the entire nation, to which their personal problems were briefly paused by the severity of the country's problems. One year before politics is about to rein in basically all aspects of our lives, we remember the vivid and, oftentimes, irksome moments that busied the news and attracted our interests.
1. Abrogation of UP-DND Accord
The year's opening salvo in the messy state of politics is the Defense Department's abrogation of its 1989 deal with the University of the Philippines, barring troops inside its campuses without state forces notifying the administration first. Defense Secretary Delfin Lorenzana said that communist rebels actively recruit students inside the campuses, thus the abrogation was necessary. It caused outrage among students, faculty and administration, dealing a major setback in student activism. In September, the House unanimously passed a bill institutionalizing the UP-DND accord.
2. De Lima Acquitted in One of Three Drug Charges
After four years in jail, Sen. Leila de Lima has been handed a verdict in one of the three drug charges filed against her: not guilty. A Muntinlupa court on February 17 ruled that the prosecution did not establish a link between her and Jad Dera, who is said to be her nephew but claimed to be a police asset, in an alleged conspiracy to commit drug trade inside the New Bilibid Prison when the senator was still Justice Secretary under the Aquino administration. Despite her acquittal, De Lima still needs to defend herself in two cases, now under a cloud of the elections, where she is running for a second term in office. The senator believes that the charges against her were fabricated, meant to silence her for leading an investigation in the deadly drug war.
3. Supreme Court Dismisses Marcos' VP Petition
The vice-presidential race of 2016 has finally come to an end after five years: Maria Leonor "Leni" Robredo is the true winner. The Supreme Court, sitting as the Presidential Electoral Tribunal, unanimously junked a protest filed by her rival, former Senator Ferdinand "Bongbong" Marcos Jr., claiming that irregularities hindered his victory. Seven candidates fully concurred to the decision penned by ponente Associate Justice Marvic Leonen, while eight only concurred with the result. The court said that Marcos "failed to substantiate his allegations of massive anomalies and irregularities in protestee's favor." Robredo narrowly eked out a victory in 2016, leading by only 278,566 votes.
4. Former Pres. Noynoy Aquino's Death
At 61 years of age, former President Benigno Simeon "Noynoy" Aquino III died of kidney disease on June 24. Partisan politics briefly eclipsed to honor the 15th president, who instituted legacy programs like the Reproductive Health Law, K-12 Basic Education Program and the Public-Private Partnership Program, among others. The son of pro-democracy scions, carried to victory by more than 15 million Filipinos, was largely vilified in his retirement years as trolls attempt to rewrite history. Political rivals like Duterte and Marcos gave tribute to Aquino, who served from 2010 to 2016.
5. PDP-Laban Rift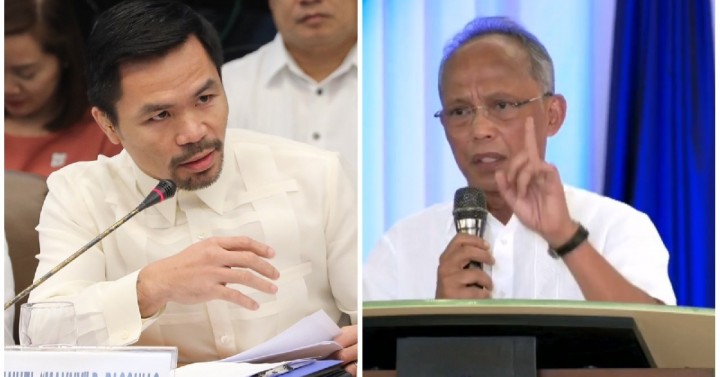 The ruling Partido Demokratiko Pilipino-Lakas ng Bayan (PDP-Laban) suffered division this year after a conflict sparked between its president, Sen. Manny Pacquiao, and vice-chairman, Energy Sec. Alfonso Cusi III. Both factions accuse each other of abuse of power and an intent to disassemble the party formed by the late former Senators Aquilino "Nene" Pimentel Jr. and Benigno "Ninoy" Aquino Jr. As a result, both camps, with their own set of officers, issued resolutions expelling each other from the party's leadership; both also fielded separate standard-bearers, with Sen. Christopher "Bong" Go and Duterte for the Cusi faction and Pacquiao for his. The Commission on Elections has yet to resolve which faction genuinely represents PDP-Laban.
6. Pharmally Scandal
The Senate Blue Ribbon Committee, headed by Sen. Richard Gordon, drew the ire of President Duterte for unfolding what could be the biggest political scandal this year: the government's procurement of medical supplies to a small company, Pharmally Pharmaceuticals, whose officials are linked to the president and his close allies. The circumstances surrounding the procurement – from alleged overpricing to supposed product tampering – spurred nearly 20 hearings that launched verbal grenades between the executive and legislative branches, including the on-air spat between Gordon and Sen. Christopher "Bong" Go, long-time aide to the president. The investigation extended to Pharmally and the Budget Department officials' alleged non-payment of taxes. The drama that unfolded for months resulted in multiple personalities being detained in the Senate for non-compliance to the subpoenas. A committee report has yet to be released.
7. ICC Investigation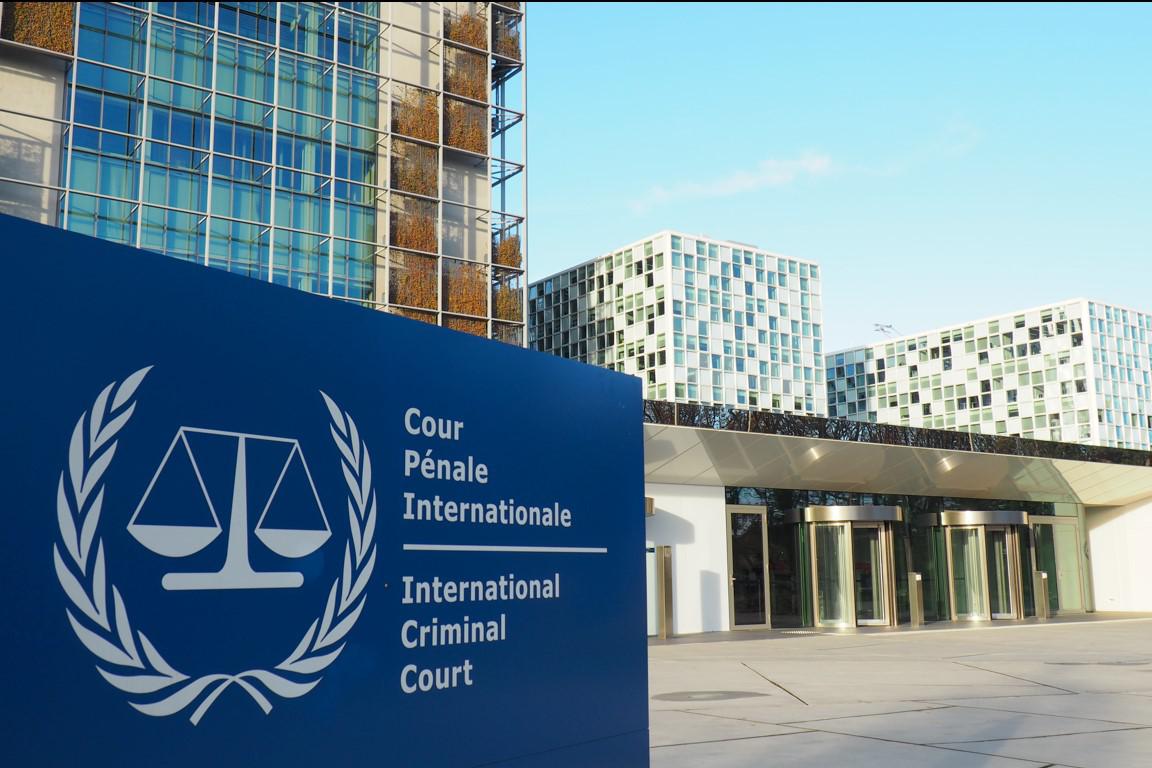 Families of drug war victims see glimmers of hope as the International Criminal Court (ICC) authorized a formal investigation into alleged crimes of humanity committed by President Rodrigo Duterte and his subordinates between 2011 and 2019. The court's pre-trial chamber found a "reasonable basis" that the "so-called 'war on drugs' campaign cannot be seen as a legitimate law enforcement operation, and the killings neither as legitimate nor as mere excesses in an otherwise legitimate operation." Malacañang has repeatedly vowed not to cooperate with the investigation. In November, the ICC temporarily halted its investigation, as per government request, citing a local probe of 52 drug-related cases.
8. Filing of Certificate of Candidacy
From October 1 to 8, politicians – old and new – flocked to Sofitel Hotel in Pasay City to file their certificates of candidacy for the May 2022 elections. Ninety-seven personalities filed for president, 29 for vice president, 176 for senator and 270 party-list groups for seats in the House. Among the notable presidentiables are Vice President Leni Robredo, former Senator Bongbong Marcos, Manila Mayor Isko Moreno, Senators Ping Lacson, Manny Pacquiao and Ronald Dela Rosa. While notable vice-presidentiables are Senate President Tito Sotto, Senators Bong Go and Kiko Pangilinan, Deputy Speaker Lito Atienza and Dr. Willie Ong. Unexpected team-ups and undeclared rivals were produced during this momentous week as the country gears up for next year's elections.
9. Substitution Drama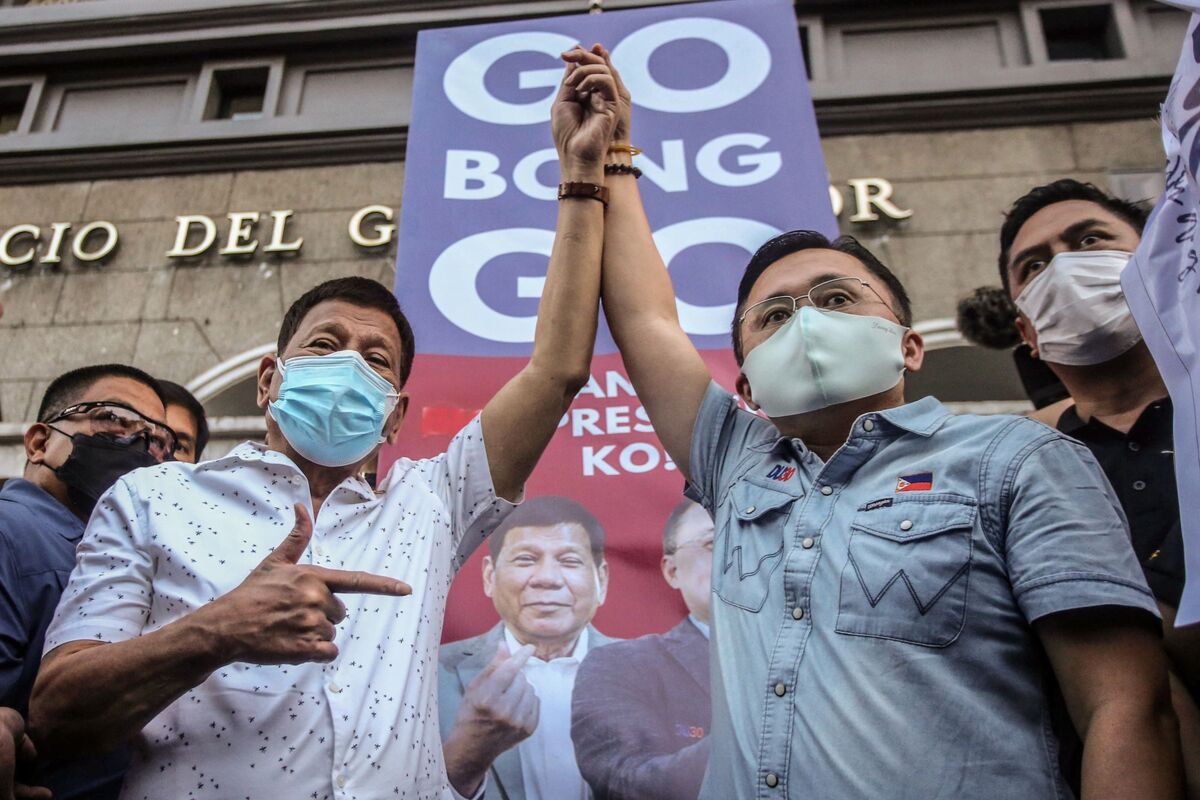 In 2015, then-Davao City Mayor Rodrigo Duterte walked through the substitution route to enter the presidential race past the filing of the certificate of candidacy. He later won the jampacked contest in a landslide. Six years later, his allies and own daughter have walked through the same route to enter the 2022 race. The substitution drama began when Sen. Ronald "Bato" Dela Rosa, suspected to be a placeholder, backed out of the presidential race to give way for Sen. Christopher "Bong" Go, then a vice-presidential aspirant, to gun for the highest post. President Duterte, who earlier announced his retirement, would have run for the vice-presidency – a move that 60% of Filipinos disagree with, as per a Social Weather Stations survey – had he not known his own daughter, Davao City Mayor Sara Duterte-Carpio, would have been his rival. Duterte-Carpio, who long insisted she would vie for a local post, withdrew her bid for a final term as Davao's mayor to team up with former Senator Ferdinand "Bongbong" Marcos Jr., sliding to No. 2 at a moment when she was hailed the frontrunner. The drama further evolved when Go, performing poorly in the polls, suddenly ended his quest for the presidency. The president, who filed instead to be senator, followed suit. The chaotic drama that reflected a tug-of-war for power among political clans provoked many to reconsider substitution rules.
10. Anti-Terror Law Largely Upheld
The Anti-Terrorism Law, signed by President Duterte in July 2020, was contested by hundreds of respondents packed in 35 lawsuits at the Supreme Court. Oral arguments in the first half of the year largely centered on whether the law curtailed freedom of speech since the definition of terrorism, in the respondents' view, is "vague." Meanwhile, detention time and publication of supposed terrorists may target political activists and curb their constitutional rights. Finally, in December, the Court handed its verdict: the law is largely upheld, but two of its provisions – the definition of terrorism and the second method of designation of terrorists – were struck down. The full text of the Court's decision is yet to be released.