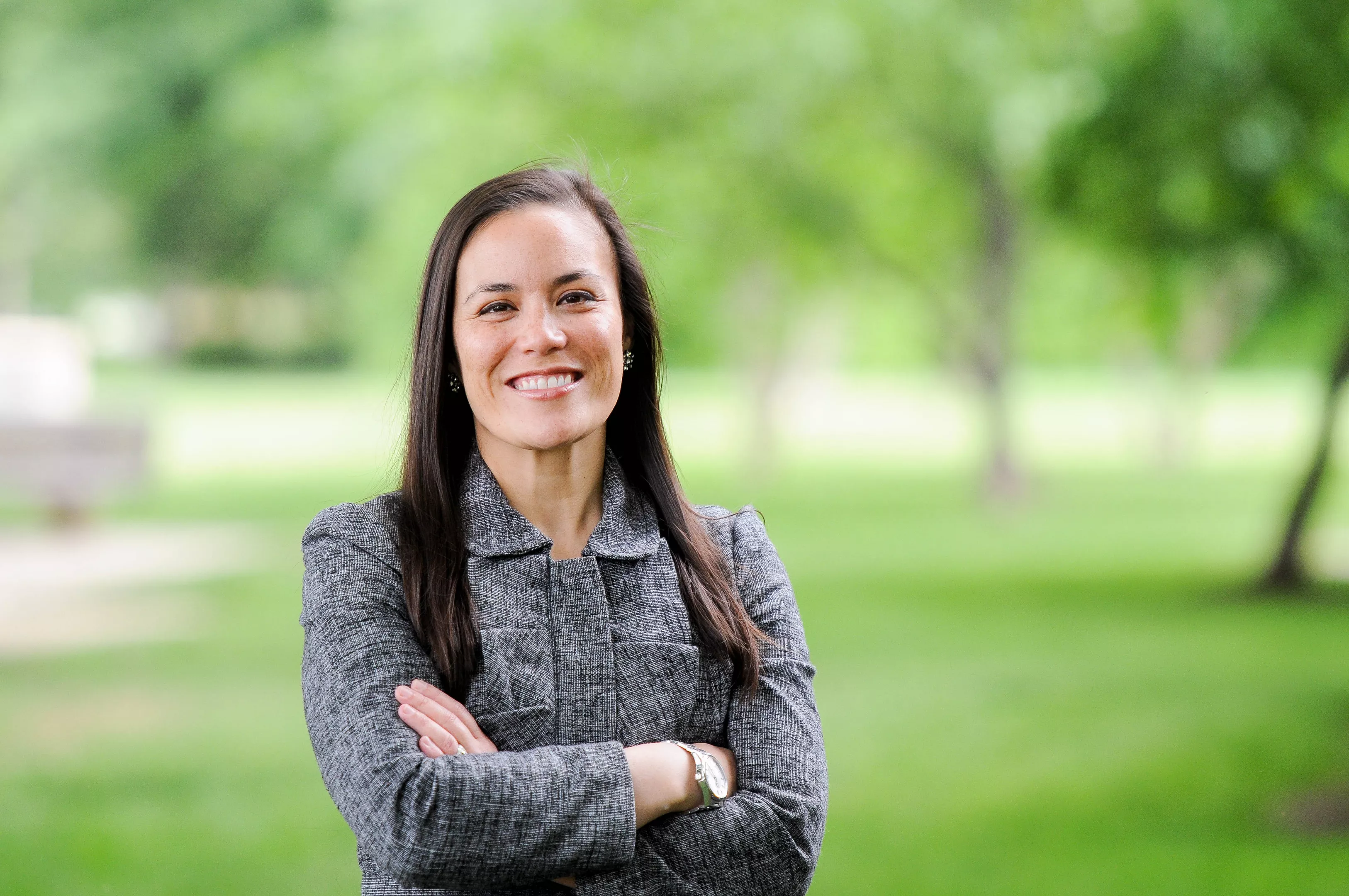 Gina Ortiz Jones, a Filipina American Iraq War veteran, is seeking another bid as US Representative for Texas' 23rd District. If elected, she will make history as the first Filipina-American to be elected to the US Congress, the first openly gay woman of color, the first Iraq War veteran, and the first woman House Representative from her district.
She is currently in a tightly-contested battle as the Democratic nominee against Republican candidate Tony Gonzales, a US Navy Veteran. Jones previously ran for Congress in the 2018 Midterms but narrowly lost to incumbent Republican Representative Will Hurd by a thousand voted. When Rep. Hurd announced that he would not seek reelection in 2020, Jones was seen as the primary front-runner with her campaign raising $100,000 within 24 hours of Hurd's announcement.
Ortiz Jones' district was won by Pres. Obama in 2008 and by Hillary Clinton in 2016 by 3 points. Since the launch of her campaign and winning the primaries, she has an extremely busy schedule campaigning for votes.
"This is a district that Hillary won by three points and so that means we have to travel the district extensively and we will continue travelling this massive district to talk to as many voters as possible, explaining to them what is on the line, the real choice that is available to them in November and why I am best suited to represent them," she explained.
Gina's story started when her mother, an Ilocano from Pangasinan and a graduate from the University of the Philippines Diliman, arrived in the United States 40 years ago as a domestic helper to chase her American dream.
Jones came out as a lesbian to her mother at age 15 and served in the Air Force Reserve Training Officer Corps under the "don't ask don't tell" policy. After graduating from college, she joined the US Air Force and was deployed as an intelligence officer to Iraq during the Bush Administration. In 2008, she became an intelligence officer under President Obama and also served under President Trump.
After leaving her role in the Executive Office of the President, it was a sign for her to "serve a different way". She returned to her district and ran for Congress in 2018.
Her campaign is focused on fighting for her constituents and to expand the ooportunities she has received growing up.
"I'm honored to be the Democratic nominee in Texas' 23rd Congressional District. I've dedicated my life to public service, and I'm running for Congress to expand the opportunities that allowed me to grow up healthy, get a quality education, and serve our country," Ortiz Jones said in a statement.
"Folks in South and West Texas are ready to send a leader to Washington who will fight for quality, lower-cost health care, responsible and compassionate immigration reform, and an economy that works for everyone", she added.
Rep. TJ Cox – California's 21st Congressional District
In the Golden State, incumbent US Representative for California's 21st District Rep. TJ Cox is running for re-election. TJ Cox, an engineer, and a small businessman is of Filipino descent with her mom – a survivor of the Japanese Occupation in the Philippines – and served as one of the first equal employment opportunity officers in Nevada.
Cox's win was both historical and monumental as he was among the seven House seats in California that the Democrats flipped in the 2018 midterm elections and he is the first Filipino-American from California to serve in Congress. He became the first Democrat to represent his district since 1981.
His campaign is focused on painting his opponent as a "yes-man who voted with [President Donald] Trump 99% [of the time],".
Rep. Bobby Scott – Virginia's 3rd Congressional District
30-year incumbent Rep. Robert "Bobby" Scott (D-Vir) is seeking re-election for Virginia's 3rd district. Scott is an African-American and Filipino (from her maternal grandmother) and the first American with Filipino ancestry to serve as a voting member of Congress.
Rep. Scott graduated from Harvard College and earned his law degree from Boston College Law School. He currently chairs the Committee on Education and Labor and advances the agenda in improving education, frees students from crippling debts, protects access to affordable healthcare, and ensures safe workplace environments. In 2010, Rep. Scott was recognized as "one of the 25 hardest-working Members of Congress".
Scott is a safe vote for Democrats with his district almost consistently voting for Democrats in the primary and general elections.