The World Health Organization (WHO), a United Nations agency for international public health, has declared a pandemic over a novel illness known as Coronavirus Disease (COVID-19).
The disease is caused by a virus called Severe Acute Respiratory Syndrome Coronavirus 2 (SARS-CoV-2) which stems from horseshoe bats, similar to the virus that caused the SARS-2003 pandemic.
The illness has spread to 213 countries and territories around the world, sickened more than 24 million individuals and killed more than 830,000 patients, as of writing.
Below is a brief timeline on the events:
December 31, 2019
Chinese authorities alerted the World Health Organization (WHO) of an unusual outbreak of pneumonia cases. The government of Wuhan, China confirmed that they have been treating dozens of cases of pneumonia with an unknown cause. Some of those infected worked at Huanan Seafood Market where they contracted the disease from the live and exotic animals sold in the wet market.
January 02, 2020
Patients of the unusual pneumonia were confirmed to have contracted a new strain of coronavirus, later known as SARS-CoV-2, where some of the patients had direct exposure to Huanan Seafood Market.
January 05
Officials ruled out the possibility that the newly emerging disease was a recurrence of the previous SARS pandemic that also originated from China in 2003.
January 07
The WHO initially named the novel virus as 2019-nCoV.
January 11
China reported its first fatality due to the 2019-nCoV. The news that the novel disease was deadly broke out to the public before one of China's biggest holidays where hundreds of millions of people travel across the country.
January 12
First suspected case of coronavirus in the Philippines reported from a 5 y/o boy in Cebu.
January 13
The first case outside China was reported in Thailand along with Japan, South Korea, and the United States reporting their first cases soon after.
January 30
The WHO declared the novel coronavirus outbreak as a "public health emergency of international concern" and warned travelers to avoid China. WHO also warned that the virus may spread to countries with weaker health systems.
Philippine Health Secretary Francisco Duque III also reported that the country has recorded its first case of coronavirus disease with a 38-year-old Chinese national from Wuhan, China who arrived at the Philippines via Hong Kong.
January 31
Vice President Leni Robredo urged President Duterte to ban all travelers coming from Mainland China amid confirmation that the Philippines has recorded its first case of the novel coronavirus. However, Sen. Christopher "Bong" Go announced that President Duterte has imposed a ban only on travelers coming from Hubei, China – province where Wuhan is located.
February 02
The first coronavirus-related death outside China was reported in the Philippines with a 44-year-old male Chinese national from Wuhan, a companion of the first confirmed case in the country.
President Duterte has also widened the travel ban to now include travellers from Mainland China, Hong Kong, and Macau. The China-wide travel ban came just two days after VP Robredo's suggestion and President Duterte's imposition of a travel ban on travellers from Hubei, China.
February 07
Li Wenliang, a Chinese doctor who first warned the authorities about the danger posed by the novel virus, succumbs from the disease.
February 11
WHO names the deadly disease as Coronavirus disease 2019 (COVID-19)
February 14
France announces first coronavirus death in Europe.
February 23
Corona virus cases surge in Italy, Europe face first major outbreak.
March 06
First case of local transmission of COVID-19 reported in the country, after a month of reporting no new cases.
March 07
Department of Health (DOH) has raised "Code Red Sub-Level 1" after the first case of local transmission of COVID-19 has ben reported in the country.
March 09
President Duterte declares a public health emergency.
March 11
After infecting more than 120,000 people in more than 100 countries, the WHO has declared the coronavirus outbreak as a pandemic, with its director-general citing the need to address "the alarming levels of spread and severity and alarming levels of inaction."
March 12
Vice President Leni Robredo addressed the public on COVID-19 concerns. VP Leni urged companies to adapt to the situation by implementing work-from-home set-ups and appealed to the government to prioritize protecting the vulnerable sectors amid the pandemic.
President Duterte also raised the country to "Code Red Sub-Level 2" and placed the National Capital Region in a partial lockdown. Domestic travel trough land, sea, and air to and from Manila has been suspended as well to arrest the spread of the coronavirus.
March 13
Philippines bans arrival of travellers coming from all countries with local coronavirus transmission. WHO also names Europe as the new epicenter of coronavirus pandemic.
March 16
President Duterte expands lockdown, placing the entire Luzon under an "enhanced community quarantine" or a total lockdown. Domestic travel trough land, sea, and air to and from Luzon has been suspended as well.
March 17
The Health Department has confirmed the occurrence of community transmission of COVID-19 in the Philippines. President Duterte also signed Proclamation No. 929 placing the entire country under the state of calamity.
March 25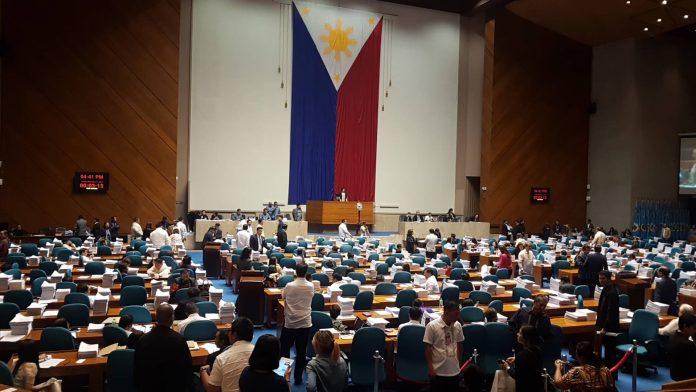 A Joint-Congress Session grants President Duterte with additional emergency powers through Bayanihan to Heal as One Act, allowing the president to divert funds for coronavirus response.
April 02
Global cases of COVID-19 reach 1 million mark affecting 171 countries.
April 07
President Duterte extends enhanced community quarantine until April 30.
April 15
Philippines starts COVID-19 mass testing.
April 17
Local experts suggest that the country is doing better in "flattening the curve." Global deaths have also reached 150,000.
April 24
President Duterte extends the strictest lockdown on the nation's capital until May 15.
April 26
Global deaths climb to 200,000, only nine days after reaching 150,000 mark.
April 30
Global recoveries reaches the 1,000,000 mark.
May 01
Office of the Vice President Leni Robredo reports P122 million worth of assistance for frontliners and communities in need thru OVP's projects and initiatives. The assistance fund is the result of the donation drive spearheaded by the OVP and its private partners and donors.
May 02
Africa CDC confirms that the continent has recorded 40,000 cases in 53 African countries.
May 06
Coronavirus cases in the Philippines reach 10,000. International Council of Nurses report 90,000 nurses affected with COVID-19.
May 10
A total of about 4 million cases have been recorded globally.
May 16
IATF eases Metro Manila and neighboring provinces into modified enhanced community quarantine (MECQ).
May 21
UN launches Verified initiative to combat COVID-19 misinformation.
May 26
George Floyd protests begin in Minneapolis, starting from social media campaigns to protests across the country and around the world.
May 31
Enhanced community quarantine in Luzon ends, transitions to GQC and MGCQ.
June 09
Office of the Vice President launch Bayanihan Drive for Distance Learning.
June 16
ECQ reimposed in Cebu City due to the sudden increase in cases.
June 27
Global number of COVID-19 cases climb to 10 million with 500,000 deaths.
June 30
Presidential Spokesperson Harry Roque celebrates 'defeat' of University of the Philippines' prediction of 40,000 cases by June 30 as the country's cases exceed only 35,000. Data from the Health Department, however, states that there are more than 40,000 individuals who have tested positive for the virus, but are still experiencing backlog in verification and confirmation.
July 07
United States surpasses 3 million cases.
July 08
PH cases reach 50,000 with at least 1,000 expired patients.
July 10
WHO reports a record of 228,102 new cases in 24 hours.
July 14
Metro Manila classified as "danger zone" as several hospitals reach full capacity.
July 24
USA surpasses 4 million cases, 16 days after reaching 3 million mark.
July 31
Approximately 38,000 patients 'mass recover' as part of DOH's Oplan Recovery.
August 02
As PH cases reach 100,000 and multiple medical practitioners testing positive for the virus, Philippine College of Physicians and other medical frontliners plead for a 'time out' and revert back Metro Manila to a two-week ECQ.
August 04
President Duterte reverts Metro Manila and neighboring provinces to MECQ, VP Leni Robredo resumes her office's services to frontliners. State insurance company PhilHealth battles P15B corruption scandal.
August 11
Russia announces approval of Sputnik V COVID-19 Vaccine, but medical experts warn that the vaccine is still under review for clinical trials.
August 19
PH's capital, neighboring provinces ease to MGCQ, rest of the country remains in GCQ.
Updated as of August 29.