While many local officials are unheard of outside of their constituencies, some have captured the national spotlight with their fierce persona, uncompromised principles, and effective approach to handling their jurisdictions.
Politixxx Today listed ten figures in the local scene that will forever be etched in the annals of Philippine politics.
Jose Lingad
Jose Lingad, a survivor of the Bataan Death March, fostered his political career in Pampanga, elected governor in 1947 at the young age of 33 and subsequently chosen vice president of the League of Governors of the Philippines. He was the one who jolted Diosdado Macapagal's road to the presidency after plucking him from the U.S. Embassy to run as representative of Pampanga's First District. Lingad lost reelection in 1951 because he was blamed for the Maliwalu Massacre, where at least 21 farmers were killed as revenge for the death of Nonong Serrano, a member of the Hukbo ng Bayan Laban Sa Hapon (Hukbalahap). But after the perpetrators were jailed, he glided his way towards the House as representative of Pampanga's First District in 1969. In 1980, at the insistence of Benigno "Ninoy" Aquino Jr., Lingad tried to retake his position as Pampanga's governor but lost to the administration candidate. While contesting the race, he was shot by a former member of the Philippine Constabulary but was also killed in a mysterious car accident, leaving Lingad's case still pending.
Arsenio Lacson
A foul-mouthed newspaperman and commentator on radio and TV, Arsenio Lacson made an identity for himself as being a good man with a bad mouth. His governance in Manila, the nation's capital, was extraordinary ever since he ousted the incumbent Manuel de la Fuente in the city's first-ever mayoral election in 1951. Manila was drowned with debts when he entered office, amounting to more than PhP23 million. Three years later, the city's budget went into surplus. He was able to compensate employees properly. He eradicated the pervading crime in Manila, cutting the link between the government and the underworld. He castigated Elpidio Quirino's policies, as well as Carlos Garcia's, who succeeded Ramon Magsaysay when he died in a plane crash in 1957. Despite his flamboyance against his critics, which sometimes turned into theatrics, he was a well-regarded politician who died in 1962 at age 49 due to a stroke. Some now regard him as the "Best Philippine President We Never Had" because he would have mustered enough prominence to win the 1965 elections (Marcos Sr. won that year).
Cesar Climaco
The life of the "Arsenio Lacson of the South" has been defined by his third and final term as Zamboanga City Mayor. After serving as local chief executive from 1956 to 1961, running unsuccessfully in the Senate and the Interim Batasang Pambansa, and going into exile in the United States after former President Ferdinand Marcos Sr. declared Martial Law, he ran to regain his position in Zamboanga City in 1980 despite rampant cheating aimed at defeating him. He was an outspoken Marcos critic who vowed never to cut his hair until Martial Law was lifted (Even if Martial Law ended in 1981, he didn't fulfill his promise because, in his view, Marcos Sr. only tilted his proclamation.). He publicly blamed the police and military for the widespread crimes occurring in the city. He was assassinated on Nov. 14, 1984, with his assassin still unidentified.
Evelio Javier
Evelio Javier's election as governor of Antique in 1971 was history-making. His victory was a landslide, achieving it at the age of 28, making him the youngest governor ever. His leadership was marked by focusing on the environment, agriculture and anti-poverty policies. As Martial Law drastically revamped the lives of the people, he considered resigning at first but thought that strong leadership was greatly needed at the time. He didn't run for reelection in 1980 to pursue further studies at Harvard University. When he returned to the Philippines in 1984, he sought a seat at the Batasang Pambansa but lost due to alleged cheating. In 1986, he was shot to death days after the snap elections in which he campaigned for the opposition tandem of Corazon Aquino and Salvador Laurel. His assassination helped spark the People Power Revolution that ousted Marcos Sr. from power.
Meliton Geronimo
After enlisting in the Philippine Air Force after the war and forming the Karate World Sikaran Brotherhood of the Philippines, with the insistence of his constituents, Meliton Geronimo ran and won the mayoralty seat in Baras, Rizal, only to be invalidated by the Supreme Court for alleged violation in a provision banning election turncoatism. He was even imprisoned for 14 days as a result of this. But in the next election, when he ran again, he cruised to victory with a comfortable margin, serving for 14 years as the municipality's local chief executive. He successfully fought corruption and criminality in his jurisdiction, earning him the title "Mayor Latigo." His colorful life, from the air force to sports to politics, prompted Octo Arts Films to produce the film "Mayor Latigo," with Eddie Garcia playing the role of Geronimo.
Alfredo Lim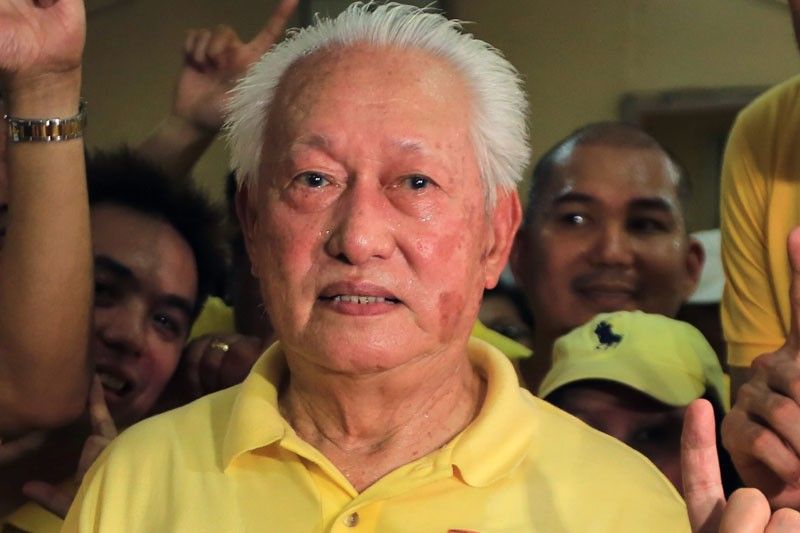 The country's "Dirty Harry" started in public service as a police officer, raking achievements for his commitment and integrity, most notably the arrest of future senator Robert Barbers for illegal possession of firearms. Despite the roadblocks during his three-decade service, he remained principled amid politics' dirtiness. In 1987, after retirement, he served as director of the National Bureau of Investigation. Five years later, he would be elected in the first of four terms as mayor of the nation's capital, Manila. His political opponents, former President Joseph Estrada and incumbent Manila Mayor Isko Moreno, credited him for the growth of Manila, such as the Unibersidad ng Maynila and the Sta. Ana Hospital. He was also known for his tough anti-crime policies, rooted in his decade-long stay in the police force. Lim died in 2020 after contracting the coronavirus.
Jejomar Binay
After being appointed officer-in-charge of the then-floundering municipal of Makati in 1986, Jejomar Binay oversaw the city's two-decade transformation, turning it into a financial hub that made it the country's wealthiest city. By the time RA 7854 was passed in 1995, classifying Makati as a highly-urbanized city, Binay had already reversed the city's odd fortunes, avoiding any deficit, setting the trend and becoming the undisputed leader in e-governance. His leadership in Makati City helped him elevate to the national scene as he eked out a narrow victory in the 2010 vice-presidential race, leading only by more than 800,000 votes against then-Senator Mar Roxas. After losing a bid for the presidency in 2016 and a congressional seat in Makati in 2019, he is now gunning for a seat in the Senate.
Obet Pagdanganan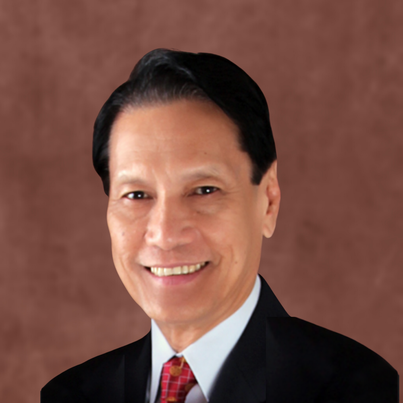 Robert "Obet" Pagdanangan was appointed OIC governor of Bulacan from 1986 to 1987 before being elected thrice, serving for a total of 12 years. During his term, Bulacan's cooperatives swelled to 915 in March 1996, with total assets of more than PhP1.7 billion, earning the title "Cooperative Province of the Philippines." Bulacan, during his term, raked Gawad Galing Pook Awards for three consecutive years (1994 to 1996). It was also conferred the Gawad Pamana ng Lahi for Outstanding Local Governance. Pagdanganan would soon lead different organizations such as the Foundation for Local Autonomy and Good Governance, Inc. and the National Cooperative Movement. In an issue of BizNews Asia Magazine, he was credited for "[bringing] down the prices of the most commonly used medicines, [launching] a war on the drug cartel, [promoting] generic drugs and [opening] more Botika outlets for cheap medicines."
Edward Hagedorn
Serving a total of six terms as mayor of Puerto Princesa, from being a component city of Palawan to a highly urbanized one, Edward Hagedorn is credited for transforming the city to becoming a haven for sustainable ecology, restoring damaged forests and fishing grounds by launching programs such as the "Oplan Linis Program" and "Bantay Puerto Program." The pinnacle of Hagedorn's leadership was the recognition bestowed by the United Nations Educational, Scientific, Cultural Organization (UNESCO) to Puerto Princesa Subterranean River National Park as part of the World Heritage List in 1999.
Jesse Robredo
Serving for a total of six terms, Jesse Robredo spurred the 'tsinelas leadership' as mayor of Naga City, elevating the city as one of the "most improved," as per Asiaweek Magazine in 1999. During his tenure, he made a lot of institutional changes in the city rather than physical, though the former had certainly been translated into the latter eventually. He heavily spent on education, housing and infrastructure. Most importantly, he established a People's Council that allowed ordinary citizens to take part in the legislative process, actualizing participatory democracy. In 2000, he was awarded the Ramon Magsaysay Award, the Nobel Peace Prize of Asia, for "giving credence to the promise of democracy by demonstrating that effective city management is compatible with yielding power to the people." His last stint in government was as secretary of the Department of Interior and Local Government, but he died in a plane crash in 2012.